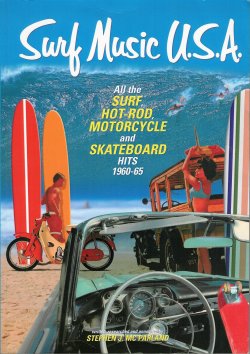 I read the Spectro Pop site is recommending this highly. And the author, Stephen J. McParland, has been a prolific historian of the subject of Surf-, hotrod-, Skateboard-, Motorbike and related early to mid 60s musical styles since 1979, when he started his California Music magazine, from Australia.
read more about this book here.
Check out CMusic books while we're at it!