Here's a shoe for you:
The original skateboard shoe from 1966 – Vans.
Keds would be even more period perfect, as worn by The Challengers: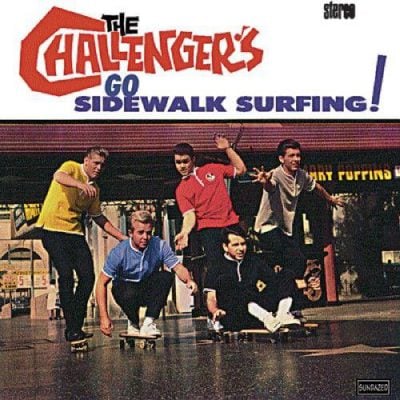 Are Keds still available? The last time I was in Biarritz I saw them in a shop window.
Retro To Go: Vans Authentic – original 1960s trainers back on the market.